Our Next Generation Board
Built with AMD Ryzen Embedded Processors
2 - 4 Cores
2 - 8 Threads
1 to 32 GB Memory
Integrated GPU
Up to 3.6 FP16 TFLOPS
Dual 10 Gigabit Ethernet Capable
Extremely Small
Low Thermal Profile
Ultimate in Reliability
Long Manufacturing Life
Manufactured in America
Customizable
Specification
Our next generation board is built for devices that require large amounts of computation in small form-factors
VR & AR

Artificial Intelligence

Machine Learning

Imaging & Instrumentation

Data & Network Analysis

Autonomous Systems
Wide Variety of AMD Processors
Our latest board supports most AMD embedded processor lines, including the Ryzen (V1000, V2000, and R1000), the G Series, and R Series. The AMD embedded processors are single-chip solutions that include their pioneering GPU technology and a power-efficient architecture.
Our next generation board is available off-the-shelf or it can be customized to your needs. The board, from its architecture to its layout, is modular. Capabilities can be added or removed from the board quickly and inexpensively in order to tailor it to your specific needs.
Additional Ethernet Ports

The stock board comes with a single 10 Gigabit Ethernet port, but a second can be added.

Display Ports

In addition to HDMI other ports can be added, including additional HDMI, eDP, and LVDS ports.

Programmable Logic

FPGAs or CPLDs can be added to the board and connected to the PCI bus.

Other

With abundant PCI lines available, most any capabilities can be added to the board.
x64 Processor & GPU

AMD x86 64 bit processors enjoy a huge universe of OTS, open source and commercial software. There is simply no comparison. You can save enormous dollars and development time.

Reliable

The last thing you want is a device failing in the field. Our engineering team cut its teeth building control systems for medical instruments and even nuclear reactors. We know a thing to two about building reliable hardware.

Small & Easy to Integrate

The best and most affordable embedded system in the world is useless if you have to mount it with chewing gum and zip ties. The Piconium is easy to mount and incorporates heat dissipation in the mounting design.

Long Manufacturing life

Build the same product next year, or 5, or even 10 years from now as you do today. No company wants to spend time and dollars on re-engineering a product due to component obsolescence.

Commercial Specs

Hot, noisy environments are where the Piconium shines. It is available in configurations that can handle extended temperature ranges.

Very High Performance

Built around high-performance AMD processors, the Piconium is ideally suited to moving large amounts of data, rendering large displays, or processing lots of data.

Low Thermal Profile

Having a fan spinning in your product is a failure waiting to happen. Under normal loads, passive cooling can be used.

Customizable

Our board uses an extensible architecture, so we can easily modify the base board to include additional capabilities.
We proudly design and manufacture all of our hardware domestically. We've been able to insulate our customers from the instabilities of global supply chains and fluid tariff requirements. If you are creating a device for defense use or if it has strict IP requirements, then domestic manufacturing can be the only option.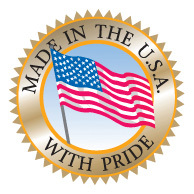 Launch Customers
We are looking for great customers and use-cases for our new board. Contact us if you are interested in participating.
Our next generation board is still in development and is expected to be available in Fall of 2020. We're looking for a small group of customers to help us fine-tune the final features. In return, these customers will get the chance to help shape the direction of the product and to get abundant hands-on assistance from our engineers in the creation of their product. Reach out if you think you would be a good fit.
Processor
Processor
Any AMD Ryzen Embedded Processor (FP5)
Cores
2 to 8
Threads
2 to 8
CPU Base Frequency
1.5GHz to 2.6GHz
CPU Max Frequency
2.8GHz to 3.5GHz
Memory
1 to 32GB DDR4 RAM
GPU
Radeon Vega 3
Power
TPD
6 to 25W
Ports
Data
m.2 SATA Port
Ethernet
10 Gigabit Ethernet (dual Ethernet-capable)
Display
HDMI (other options available)
USB
4 x USB 3.1
2 x USB 2.0
Other
I2C, I2S, SPI, UART, GPIO (other options available)