Piconium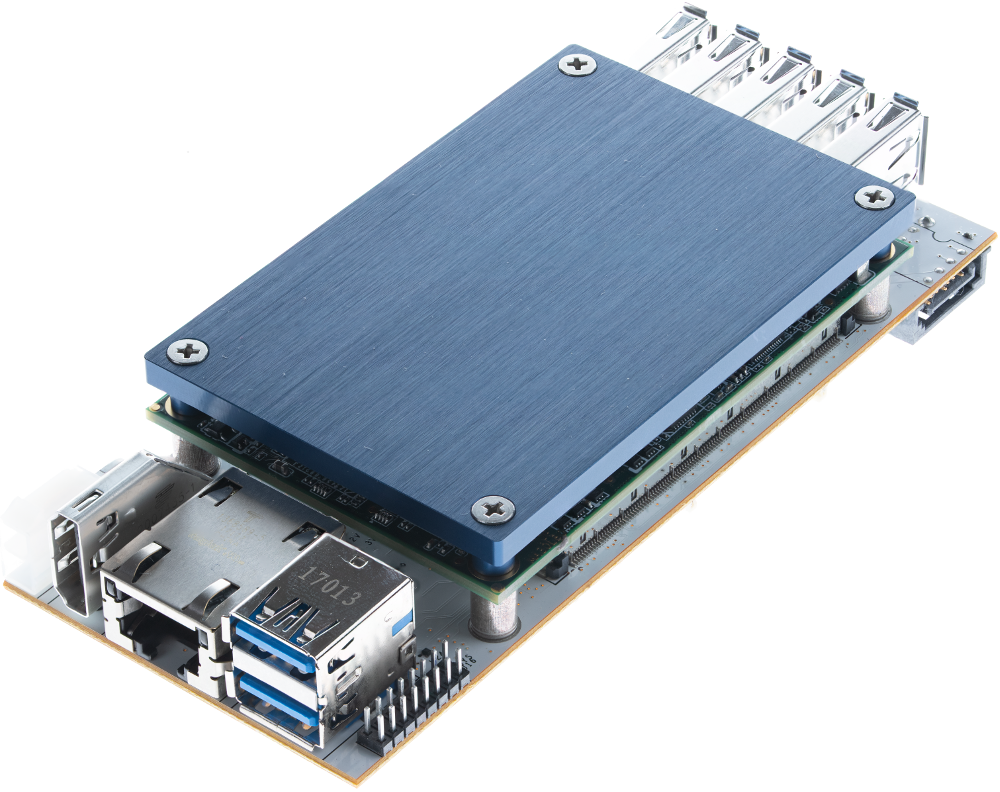 Intel Processor And GPU
Very high performance
1 to 4 Cores
1 to 8 GB Memory
Extremely Small
Easy to integrate - mechanically & thermally
Low Thermal Profile
Lots of Connectors & Interfaces
Ultimate in Reliability
Long Manufacturing Life
Modular - lots of choices
Specification
Proudly Designed and Manufactured in the USA
Piconium, uniquely, is a modular Single Board Computer. Comprising a "Carrier card" and a Com Express (COMX) computer module, it is designed from the beginning to be integrated into embedded manufactured systems. It is NOT a hobbyist or enthusiast board that is designed to exist on a desktop. If you want a reliable, long manufacturing life, professionally designed single board system, Piconium is simply the best you can buy. Designed by engineers in the USA that have been in the business for over 40 years. Manufactured in the USA.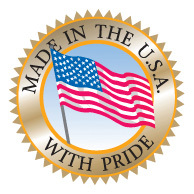 Starts at $349
More powerful configurations for a bit more.
Due to the Piconium's modular architecture, it can support a wide array of Intel processors. You can match the number of cores, clock speed, and power-consumption to your specific requirements.
Atom

E3815, E3825, E3826, E3827, E3845, x5-E3930, x5-E3940, X5-E8000, x6000E, x6211E, x6212RE, x6413E, x6414RE, x6425E, x6425RE, x7-E3950

Celeron

2980U, 3765U, 3955U, 4305UE, G3900E, G3902E, G4930E, G4932E, J1900, J6413, N2807, N2930, N3010, N3060, N3160, N3350

Pentium

J6425, N3710, N4200

Xeon

E-2176M, E-2254ME, E-2254ML, E-2276ME, E-2276ML, E3-1505L, E3-1505L, E3-1505M, E3-1515M, E3-1558L, E3-1578L
The Piconium was built to deliver high-performance computing in demanding environments. It is essentially, a modular, high end laptop PC in a very small form factor that is easy to integrate form factor. Our customers are using the Piconium in a variety of industrial and commercial products.
Industrial Automation

Data Capture & Processing

Kiosks

Imaging & Instrumentation

Digital Signage

Health & Fitness
Small quantities are ready to ship immediately, for most of our most popular configurations. We can get you prototyping within days. Volume orders ship within 12 weeks, sometimes much faster. Contact us for volume discounts.
| CPU | Memory | Price | |
| --- | --- | --- | --- |
| Single Core Intel Atom | 1 GB | $349 | |
| Quad Core Intel Celeron | 2 GB | $449 | Best Value |
| Quad Core Intel Pentium | 4 GB | $499 | |
Intel Processor & GPU

Intel / AMD x86 32 or 64 bit processors enjoy a huge universe of OTS, open source and commercial software. There is simply no comparison. You can save enormous dollars and dev time.

Reliable

The last thing you want is a device failing in the field. Our engineering team cut its teeth building control systems for medical instruments and even nuclear reactors. We know a thing to two about building reliable hardware.

Small & Easy to Integrate

The best and most affordable embedded system in the world is useless if you have to mount it with chewing gum and zip ties. The Piconium is easy to mount and incorporates heat dissipation in the mounting design.

Long Manufacturing life

Build the same product next year, or 5, or even 10 years from now as you do today. No company wants to spend time and dollars on reengineering a product due to component obsolescence.

Industrial or Commercial Specs

Hot, noisy environments are where the Piconium shines. It is available in configurations that can handle industrial and commercial temperature ranges.

Very High Performance

Built around high-performance Intel processors, the Piconium is ideally suited to moving large amounts of data, rendering large displays, or processing lots of data.

Low Thermal Profile

Having a fan spinning in your product is a failure waiting to happen. Under normal loads, the Piconium can be passively cooled.

Expandable

The Piconium has 7 USB ports, i2C, serial, SATA, ethernet, LVDS & HDMI display ports

Modular

After the design cycle is complete, options exist to save some product cost or increase performance by choosing a different COMX module for the Piconium. No other single board computer gives you this flexibility combined with everything else that Piconium offers
Processor
Architecture
3rd, 4th or 5th generation Intel Processors
Cores
1 to 4
Speed
1.2 GHz to 2.5 GHz
DRAM Memory
1 GB to 8 GB
On Board Flash Memory
0 to 16GB
GPU
Intel Industry Standard
Power
Supply
10 - 24 V single supply via locking connector
Watts
4 to 12 W
Dimensions
Length
55mm
Width
130mm
Height
27mm (varies slightly by configuration)
Ports
USB
2 x USB 3.0
5 x USB 2.0
SATA Interface
1 SATA data port
Display
1 x HDMI
1 x LVDS (single 18/24-bit channel with LED backlight control)
Ethernet
10/100/1000
Other I/O
i2C & Serial
Operating Characteristics
Temperature
-40 to 85 C
Cooling
Most configurations fan-less
Included OS
Operating System
Linux 16.04 LTS with hardened & protected system
Manufacturing
Lifetime
Guaranteed 10 years
In Production
Over 3 years
Designed & Manufactured
With Pride, in America